Tire Options at Jack Powell Chrysler Jeep® Dodge RAM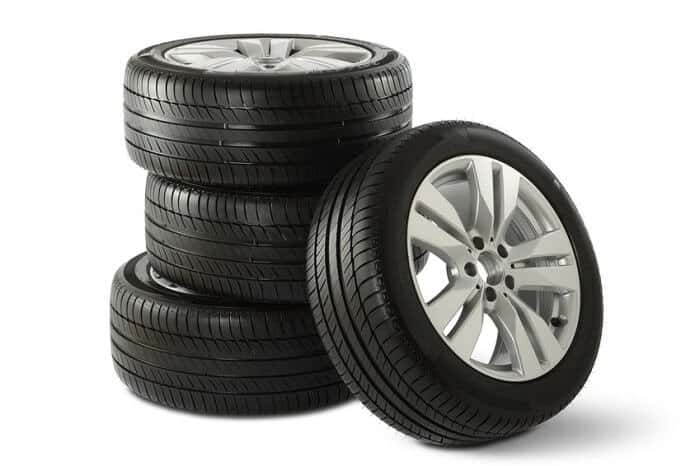 Tires are one of the most vital parts of any vehicle. Especially for performance cars like the Dodge Charger, and off-road vehicles like the Jeep® Cherokee, it is important to have the right type of tires for your vehicle. This will keep you safe and ensure that you get the most out of your driving experience.
Most vehicles are equipped with "all-season tires" which have deeper tread and rubber components to provide traction on a clear day but also when the weather turns for the worse. At Jack Powell Chrysler Dodge Jeep Ram, we provide an extensive tire evaluation to determine which tires are best suited for each vehicle. Our car service center provides tire options in all approved sizes to meet most customers' brand preferences. Competitively priced tires are selected to provide an exceptional driving experience with characteristics including superior handling for wet or dry traction, stability, tread life, acoustics, comfort and rolling resistance.
How often you change your tires depends on a number of factors including the type of car, where and how you drive it, and how well you care for your tires. As a general average, most tires are considered to have a life of between 25,000 and 50,000 miles before they need to be replaced. Although tires are designed to provide reasonably consistent performance throughout their lifetimes, tread does wear down over time and gradually becomes less effective. It is recommended that you get your tires checked once a year. Other things you can do to help prolong the life of your tires is to check tire pressure at least monthly, have your tires rotated regularly (check the frequency recommended by your owner's manual) and to have an overall vehicle maintenance checkup performed.
Our Dodge dealership in Escondido, CA has an expert car service center. No one knows how to care for your vehicle better than our certified service mechanics and technicians. We look forward to not only helping you find the right car but also answering any questions you might have about our range of tires. Stop by Jack Powell Chrysler Dodge Jeep Ram today!