EV Chargers Available at Jack Powell Chrysler Dodge Jeep Ram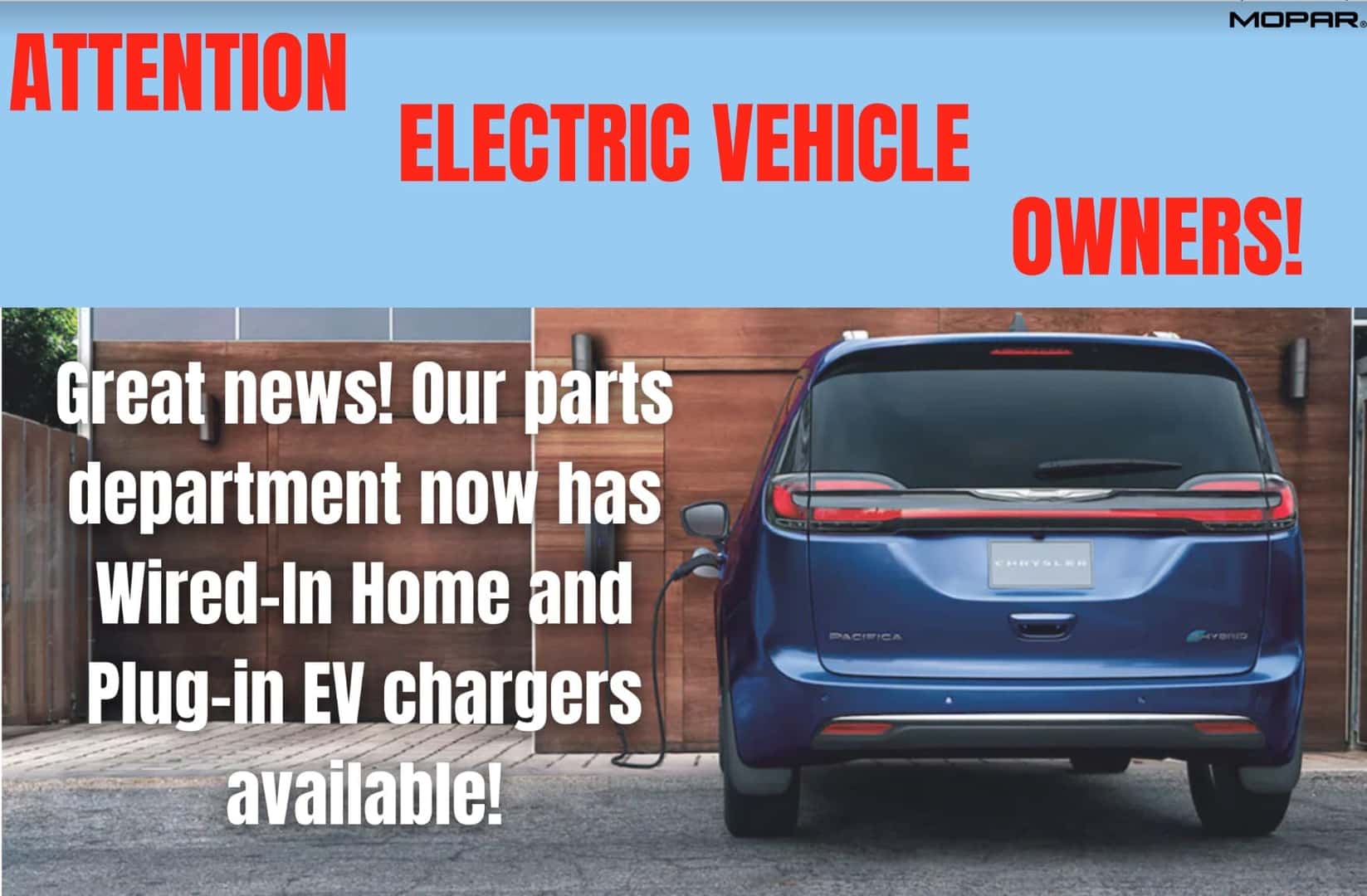 Upgrade to an available Jeep or Chrysler Brand home
charging station and charge your vehicle faster than ever!
UP TO SIX TIMES FASTER CHARGING: Fully charge in just over two hours. The PHEV charging unit charges up to six times faster than the corset that came with your vehicle. The HSC-40 puts out 32 Amps, 7.7 kW maximum (adjustable) of power, perfect for all plug-in vehicles.
WI-FI CONNECTIVITY: Allows you to monitor and control charging anytime, anywhere via a mobile app and web portal to save time and money
PORTABLE AND EASY-TO-USE: Small, lightweight enclosure; lockable, quick-release mount; weatherproof for indoor/outdoor charging.
RELIABLE: Backed by a 3-year warranty 1and outstanding customer service.
SMART GRID OPTIMIZATION: Allows you to reduce energy costs by charging at low-rate times and potentially participate in available programs to further lower the cost of owning and driving your EV.
ENERGY STAR® CERTIFIED: This plug-in version has a quick-release mount, so it is portable and can be used elsewhere if needed.