Community Events
Jack Powell is a Proud Community Player
Jack Powell is committed to the communities of Escondido and San Diego, CA. It's our mission to give back more than we take, which is why we support community initiatives ranging from education, community health, youth sports, and more. Check out a few of the projects we are currently invested in below:
A Quest for Christmas: The 68th Annual Escondido Jaycees Christmas Parade – Dec. 14th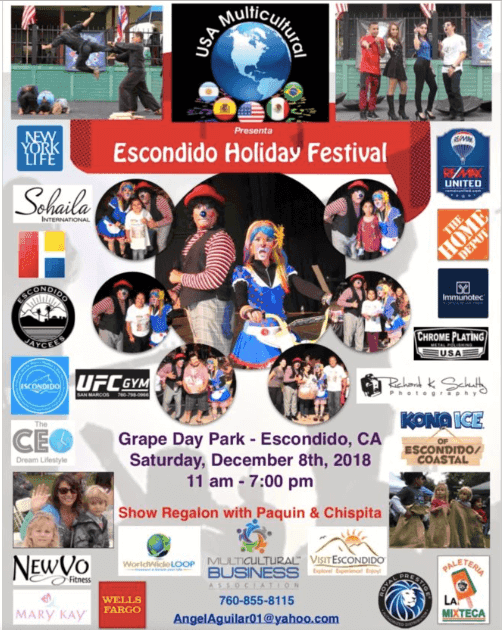 Join the Escondido Jaycees for the annual Quest for Christmas Parade. Every second Saturday of December, we gather at Escondido High School at 8:00 A.M. and proceed south on Broadway to Grape Day Park. After parade, from 11:00 A.M. to 7:00 P.M., join us for the Multicultural Association's free Holiday festival at the Grape Day Park train depot. Enjoy live Mariachi music, Flamenco dancers, story time with Mexican folklorists, hip-hop DJs, Hawaiians dancers, and more.  At 12:30 A.M., we'll hold an award ceremony to determine which advertisers and associations had the best float!
Interested in including a float in the parade? Please email the Escondido Jaycees: parade@escondidojaycees.org.
Details 
Where: The parade starts at Escondido High School
When: 8:00 A.M. – 11:00 A.M.
Holiday Festival Location: Grape Day Park
Holiday Festival Time: 11:00 A.M. – 7:00 P.M.
Awards Ceremony: 12:30 P.M.
Contact: parade@escondidojaycees.org
Radiance: A Vet's Journey of Awakening – Nov. 11th
This Veteran's Day, Jack Powell is proudly sponsoring "Radiance: A Vet's Journey of Awakening," a live musical performance and play that showcases a veteran's journey through PTSD to inner peace. With 10% of ticket sales and all vendor sales going to help struggling vets, we can't think of a better cause to support. Come see the performance and help us raise $15,000 for the heroes.
Details:
Date: Nov. 11th – Veteran's Day
Time: 5:30
Length: 2 hours with a 20-minute intermission
Where: WorldBeat Center, 2100 Park Blvd, San Diego, CA 92101
Why: 10% of Profits and 100% of vendor fees go towards the Travis Manion Foundation and the Stan Lee Foundation, two nonprofits that empowers veterans and the families of fallen heroes to develop character.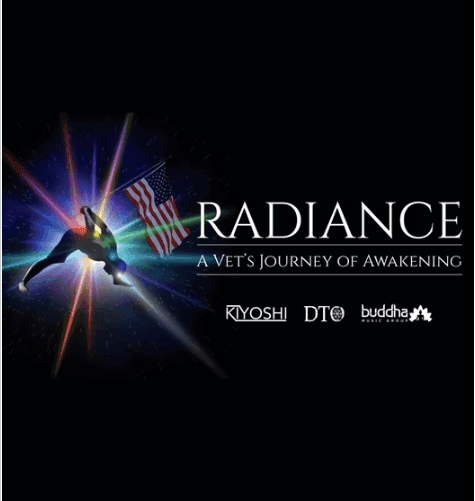 ---
The San Diego Festival Of Books – Aug. 24th 2019
The San Diego Festival Of Books – August 24, 2019 Festival of Books – Celebrate San Diego's vibrant reading community and join thousands of local readers, writers and word lovers at the third annual San Diego Festival of Books. The Festival of Books connects San Diego area readers, booksellers, authors and businesses around their common love of the written word. The San Diego Festival of Books is a celebration of reading and writing and the important role they play in our lives and our communities. Our goal is to provide a place where readers and authors can connect to share stories, ideas, and enthusiasm for the traditions, culture and values of the written word. Book festival attendees will include a diverse mix of people that reflect the special nature of San Diego, their passion for books, reading and writing will be a unifying factor. Jack Powell Chrysler Dodge Jeep and Ram in Escondido is a proud sponsor of this year's 2019 San Diego's Festival of Books and serving the San Diego Community.
Come check out "The All New 2019 Ram Truck" at the venue! Our very own Jack Powell representative Oprah Blythe will be there to answer any questions. Come see us!
DETAILS
Date: August 24th, 2019
Time: 10 am- 5pm
VENUE
Liberty Station
2641 Truxtun Road
San Diego, Ca 92106 United States
---