Challenge us to lower your monthly payment!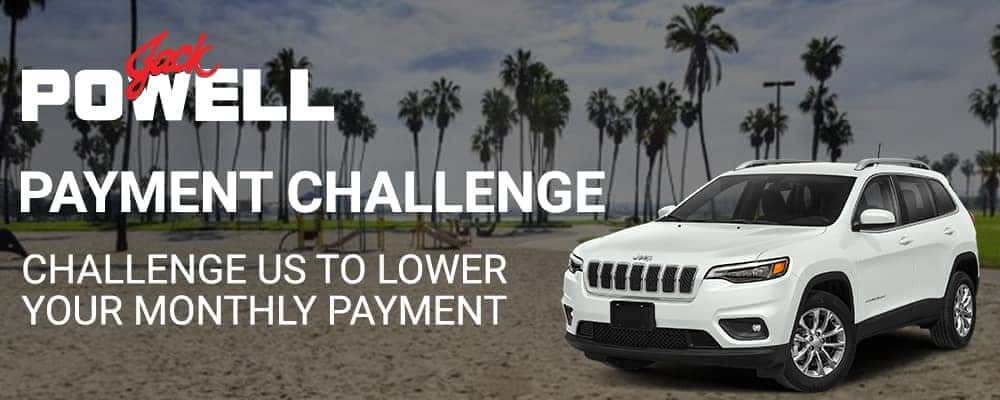 Wouldn't you like to EXCHANGE your old car for a brand new one for a LOWER monthly payment?
The Jack Powell team understands the needs of our community and the importance of your time and safety, so we've made car shopping easy while avoiding the crowds. We offer a No Obligation vehicle appraisals if you have a vehicle you are considering to sell, or we can offer to bring you the exact car you have been shopping for so you can take it on a test drive with one of our specialists at no cost to you.
Jack Powell is here to help you:
Upgrade to a new or like new car today!

Lower Your Monthly Payment!

Gain Peace of Mind!
Shop easy, safe and with convenience, WE DELIVER TO YOU!"