What Is a Timing Belt?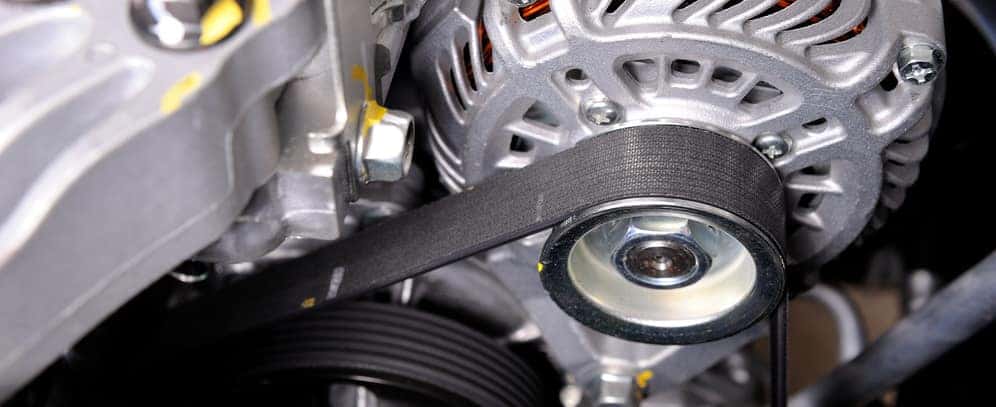 ---
---
There are so many parts that go into a car, so you're probably asking yourself "what is a timing belt?" The timing belt is an important part of your car. It is a thin piece of rubber that keeps your engine running smoothly by keeping the actions of the camshaft and crankshaft synchronized. A malfunctioning timing belt could mean an expensive trip to the shop for your car. We at Jack Powell Chrysler Dodge Jeep Ram are experts on everything from timing belts to buying vs. leasing, helping you drive around the San Diego area without any problems.
How Much Is a Timing Belt?
Even though the timing belt is made out of rubber, it is a rather pricey part of your car. On its own, you can expect a new timing belt to run you somewhere between $500 and $1,000. However, that's only if a malfunctioning timing belt hasn't caused further damage to the engine. An unsynchronized engine can damage your pistons and other engine components, pushing the cost well above $2,000.
Does Your Car Need a New Timing Belt?
With how much a timing belt is, you might want to take care of your timing belt before it breaks. We suggest a timing belt replacement every 75,000 miles. Unfortunately, a timing belt tends to break all at once, turning your car from fine to needing repair instantaneously. If your car is misfiring, has problems turning over, or you see an unusual amount of smoke and fumes, it might be time to take your car into Jack Powell Chrysler Dodge Jeep Ram 's superior service department. We'll keep you driving around Carlsbad and San Marcos in no time.
Trust In Jack Powell Chrysler Dodge Jeep Ram for Reliable Service
We've answered what a timing belt is and how much a timing belt costs. If you've got any further questions – like how to change your car oil – reach out to us at Jack Powell Chrysler Dodge Jeep Ram. We are trusted authorities on Chrysler, Dodge, Jeep, and Ram vehicles in %%target_area_1%% and from our guides to the area to our community events, people around here trust us to do right. Drop us a line for more info.