The Jeep® Willys MB 4×4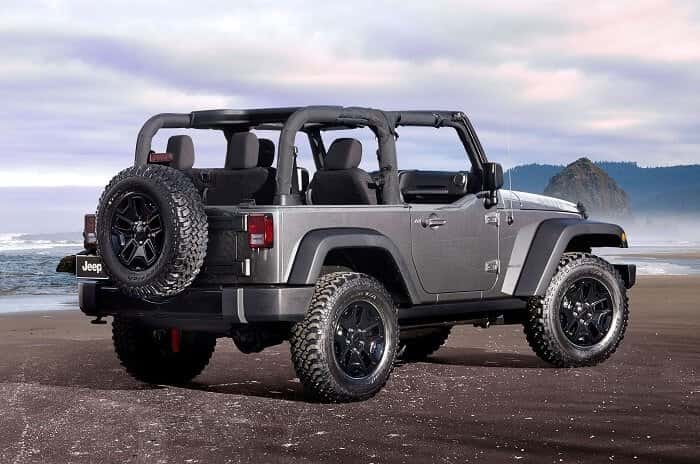 Jeep® just recently celebrated its 75th anniversary, and at Jack Powell Chrysler Dodge Jeep Ram, we enjoyed learning about the history of this amazing brand. Since we are located near many military bases, we were particularly interested in the role of Jeep vehicles in World War II. Did you know that the Jeep 4×4 was born to help the U.S. Army? We loved learning this fact and wanted to share with our readers how the Jeep 4×4 emerged as a trusted vehicle for thousands of Allied soldiers around the world.
When the American military needed a vehicle that could tackle difficult off-road challenges during World War II, Jeep responded to the call by producing the Jeep Willys MB. The tough, simple Jeep 4×4 became the GI's best friend. The MB started a revolution in the use of small military motor vehicles in the U.S. Army. The all-purpose MB was amazingly versatile. They could be modified for long range desert patrol, snow plowing, telephone cable laying, saw milling, as fire-fighting pumpers, field ambulances, tractors, and more. General George C. Marshall, U.S. Army Chief of Staff during World War II, described the Jeep 4×4 as "America's greatest contribution to modern warfare". One MB was even awarded a Purple Heart!
Jeep has since evolved over the years, but has not lost its go-anywhere, do-anything mentality. At Jack Powell Chrysler Dodge Jeep Ram, we believe that our customers can see how each Jeep model pays tribute to its heritage. We are proud to carry a large selection of Jeep models, like the Jeep Grand Cherokee and the 2016 Jeep Wrangler. If you are interested in purchasing a Jeep vehicle, please stop by our San Diego, CA-area Jeep dealership, and let our knowledgeable staff help you find the perfect vehicle. We are conveniently located near the military bases in the area—just a 20-minute drive from Marine Corps Air Station Miramar, 35 minutes from Marine Corps Base Camp Pendleton, and 40 minutes from Naval Base Coronado. We look forward to welcoming you soon.