Your Guide to Jeep Lift Kits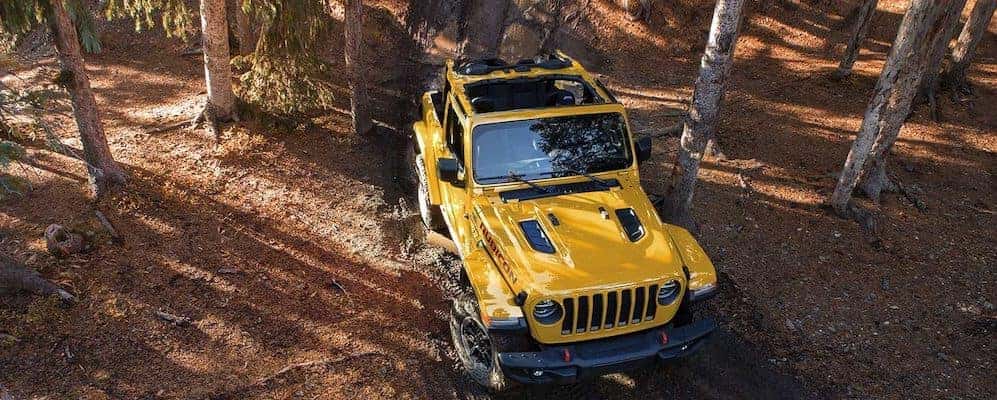 Do you want the absolute best vehicle for off-roading in Carlsbad, San Marcos, and beyond? Well, obviously Jeep brand SUVs are among the most reliable all-terrain vehicles you can buy, but you can make your Jeep an even greater off-road machine with a lift kit upgrade! With the Jeep Wrangler, there are multiple lift kit options to choose from that equip your vehicle with superior ground clearance. Find out all about Jeep lift kits with Jack Powell Chrysler Dodge Jeep Ram, then contact or visit our parts department for more information!
Benefits of a Lifted Jeep Wrangler
If you don't already have a Jeep Wrangler and are in the market for one, you should think about getting a pre-lifted model at Jack Powell Chrysler Dodge Jeep Ram! And if you do already own a Jeep Wrangler that's not equipped with a lift kit, here are some reasons why you should look into this spectacular feature:
Lifted Jeep Wranglers gain additional space between the rough terrain of an off-road trail and the vehicle's skid plates. This give's the Wrangler advantages in terms of departure angles as well as a greater ability to drive on inclines.
Lift kits also outfit Jeep Wranglers with upgraded suspension systems that allow for softer landings thanks to heavy-duty springs.
Lifted Jeep Wranglers can be equipped with bigger tire sizes that help to deter the vehicle from ever rolling over.
Additionally, although most of the benefits that come with lifting a Jeep have to do with the vehicle's off-road abilities, thanks to the additional height, lifted Jeep Wrangler drivers in Vista also gain better visibility over most other drivers on the road.
Jeep Wrangler Lift Kit Sizes
It's important to know that Jeep Wrangler lift kits come in various sizes, so you can choose the right one for you. Here are some quick facts about various lift kit sizes:
1-2 Inch Lift Kits: These smaller lifts are typically easier to install than larger sizes, and not only equip the Wrangler with superior off-road performance, but allow for 31-inch tires as well.
3-5 Inch Lift Kits: These extra-sized lift kits cost more and give even further performance boosts in terms of off-road capabilities.
Get All Your Jeep Parts at Jack Powell Chrysler Dodge Jeep Ram
Have we piqued your interest in outfitting your Jeep Wrangler with a lift kit? Contact our service department and get further information about this process. If you don't yet own a Jeep Wrangler SUV, you can also check our new inventory online, learn about our models like the Jeep Compass towing capacity, and schedule a test drive with any of our available models.