What Is Good Mileage On A Used Car?
There are many ways to judge a used car. Physical appearance is the most obvious, double checking the mechanical condition of a car you might buy is another obvious one. One very important factor is mileage, which brings up the question: what is good mileage on a used car? Many might say you should avoid a car with over 100,000 miles, but that isn't a hard and fast rule. If a 100,000-mile vehicle has been taken well care of, it could actually be a good purchase. When San Diego drivers are considering buying a used vehicle, they should consider the vehicle's condition, location it was driven in, and how it was used. Learn more from this Jack Powell Chrysler Dodge Jeep Ram guide, then stop by to see our fleet of used cars and our low mileage used cars for sale in Escondido, San Diego.
The Smart Way to Shop for a Used Car
Need to know what to look for when shopping for a new car? Here's a handy checklist:
Location – As you might imagine, vehicles driven in dry, warm weather undergo less stress than vehicles that have mostly been driven in cold, wet weather.
Condition – Make sure to get a certified mechanic to inspect the vehicle. Are there issues, such as mechanical problems or rust, that will need to be dealt with? Figure this cost into your budget.
Usage – A car driven 50,000 miles in stop and go traffic will wear down sooner than one that has racked up 50,000 miles on the open highway. If possible, obtain the previous owner's driving history.
Maintenance – Finally, check the maintenance history of the vehicle to ensure that it has been kept up to date on routine services like oil changes. An irregular service history can be a sign of future problems.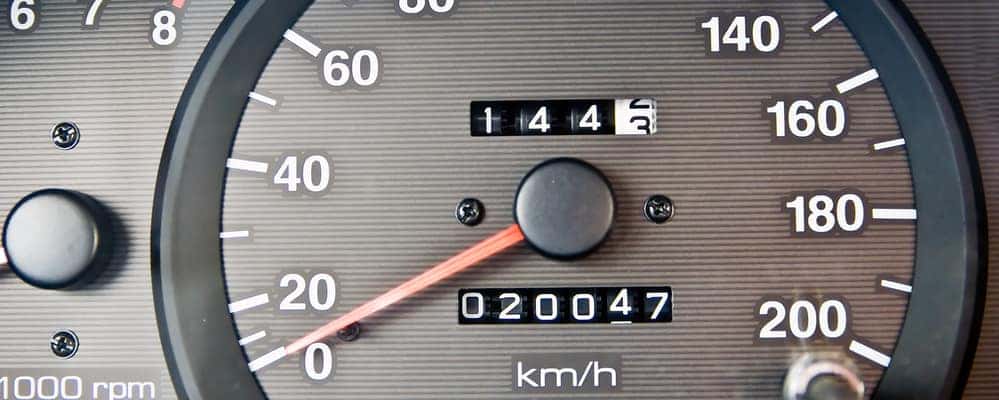 Mileage vs. Age
What's more important when purchasing a used car, truck, or SUV: mileage or age? A newer car with high mileage may actually be a better choice than a low-mileage vehicle that's older. Consider this when comparing used vehicles:
Mechanical issues, or problems with rubber seals and gaskets, can develop if a car isn't driven on a regular basis. This means a car that hasn't been driven regularly will often have higher repair costs.
A vehicle with a well-documented maintenance history is preferable to one that has been neglected.
Low mileage vehicles often come with a higher price tag.
If you want a vehicle that's got like-new features, low mileage, and a lower cost than new vehicles, consider buying a certified pre-owned model.
Find Used Cars Near San Marcos Today
At Jack Powell Chrysler Dodge Jeep Ram, our goal is to supply San Marcos-area drivers with all the information they need. Whether that's financing and leasing advice, service tips and tricks, learning how to trade in a financed car, or information on the latest Chrysler, Dodge, Jeep, Ram specials, we're here for you!